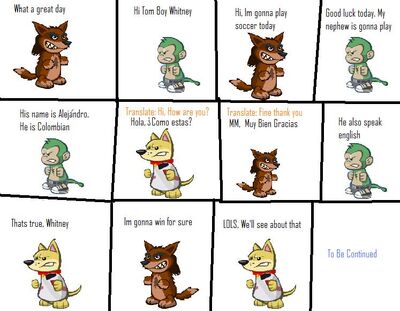 Tomboy meets Colombian
Edit
​Tom boy meets Colombian is the first Episode of Season 1 of Tomboy's Life
It started with a Wolf named Whitney Wolf. She was ready for a soccer game. A green monkey named Mr. Green pasted by and introduced his nephew, Alejandro Gomez. He was also gonna play soccer with her.
Ad blocker interference detected!
Wikia is a free-to-use site that makes money from advertising. We have a modified experience for viewers using ad blockers

Wikia is not accessible if you've made further modifications. Remove the custom ad blocker rule(s) and the page will load as expected.